Thank God It's Over! Rerecorded with Dar, Dave, Jesse, Dan, Vance, Lisa, Aaron, Jon, Heather, Jesse, & Jim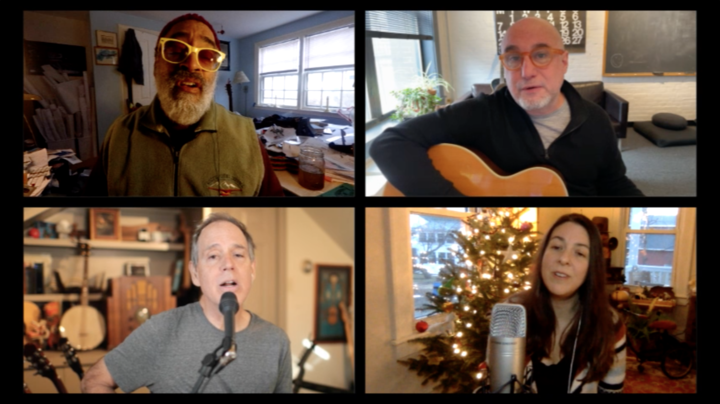 Jim here,
Happy New Year, and goodbye and farewell and good riddence to 2020!
Jason suggested a few days ago that I contact my friends to see if they would like to sing and play on a socially isolated recording of Thank God It's Over for the New Year. I was amazed at the response I got. We had almost no time, but my friends sent in videos of them singing and playing along, and we put it together in record time. Jason worked tirelessly on this video. I am really happy with the way it came out. I hope you enjoy it!
Singers and Players:
Jim Infantino
David Wilcox
Ellis Paul
Jon Svetkey
Heather Quay
Jesse Flack
Aaron Shadwell
Dar Williams
Dan Cantor
Lisa Bastoni
Vance Gilbert
Wishing you health and happiness in 2021!
- Jim, Jason, Jesse, Dan, & Josh.