Happy New Year from Jim's Big Ego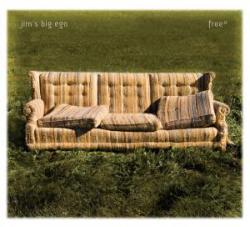 Dear Egomaniac,
Thanks for downloading a track from
free*
- our latest release. We hope you enjoy the music. Don't know if you already saw, but here's an entertaining
end-of-2008 video
that features on of our songs.
Happy New Year!
WATCH VIDEO
"First, go like this.
Spin around, stop.
Double-take three times: One, two, three.
Then- pelvic thrust! Who! Whoo!
Stop on your right foot, DON'T FORGET IT!
Now it's time to bring it around town, BRING IT a-ROUND TOWN!
Then you do this, and that, and this and that, this and that, this and
that, and then..." [blows bubbles]
•- Spongebob